A judge ordered DMX to be placed on house arrest and equipped with an ankle monitor Friday for violating the conditions of his bail by failing drug tests and leaving the state of New York without court permission.
A spokesperson for the U.S. Attorney's Office for the Southern District of New York told E! News that since his arrest for tax evasion, the rapper tested positive for cocaine four times and was found to have cannabis in his system twice. The spokesperson said that he was at one point offered treatment for drug addiction and he told authorities he was able to remain drug-free on his own.
The spokesperson also said that in late July, when authorities contacted DMX, he said he was in Chicago. Days later, he left a voicemail indicating he planed to travel to St. Louis to deal with a family emergency. The spokesperson said he returned to New York in early August.
_______________________________________________
DMX has been arrested and charged with tax evasion and fraud and could be sent to prison for more than 40 years if convicted of all counts.
He has not commented. The U.S. Attorney's Office in the Southern District of New York and the IRS announced in a statement Friday that the 46-year-old rapper, whose real name is Earl Simmons surrendered to law enforcement agents Thursday. He is suspected of "engaging in a multi-year scheme to conceal millions of dollars of income from the IRS and to avoid paying $1.7 million of tax liabilities."
"For years, Earl Simmons, the recording artist and performer known as DMX, made millions from his chart-topping songs, concert performances and television shows," Acting U.S. Attorney Joon H. Kim said: "But while raking in millions from his songs, including his 2003 hit 'X Gon' Give it to Ya,' DMX didn't give any of it to the IRS. Far from it, DMX allegedly went out of his way to evade taxes, including by avoiding personal bank accounts, setting up accounts in other's names and paying personal expenses largely in cash."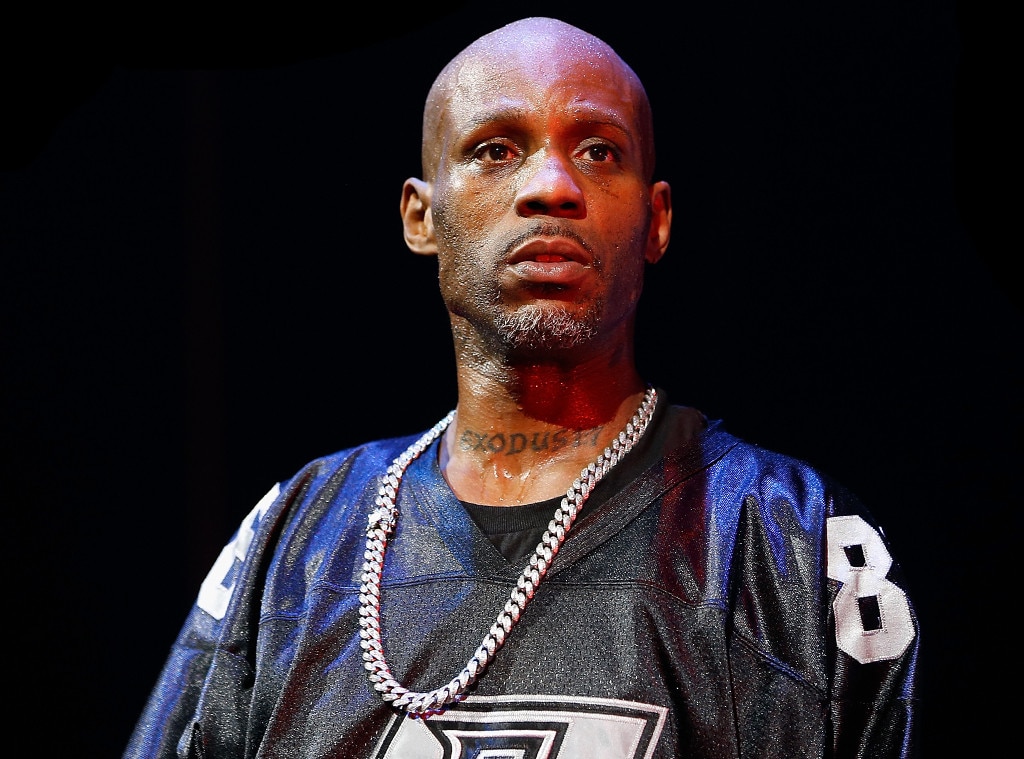 John Lamparski/Getty Images
DMX faces 14 counts—of corruptly endeavoring to obstruct and impede the due administration of Internal Revenue Laws, evasion of payment of income taxes, evasion of assessment of income tax liability and failure to file a U.S. individual income tax return. Combined, they carry a maximum sentence of 44 years in prison. DMX is due in federal court in New York Friday.
He has served time in jail several times in the past—for drug possession, felony theft, dog fighting, reckless driving and failing to pay child support.