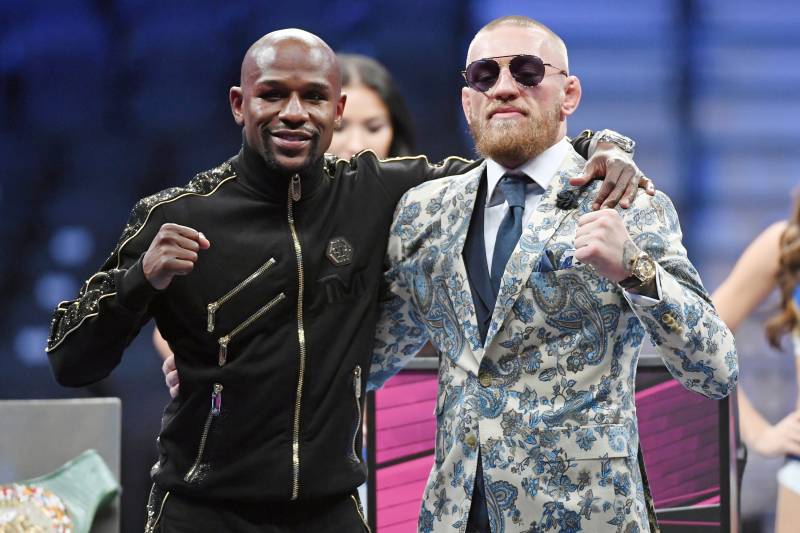 Ethan Miller/Getty Images
Customers are suing Showtime for their coverage of Floyd Mayweather Jr.'s victory over Conor McGregor due to the quality of their stream and buffering issues.
Ashley Cullins of the Hollywood Reporter reported Showtime is being sued for "unlawful trade practices and unjust enrichment" after issues with their pay-per-view streaming service.
Per Cullins, attorney Michael Fuller submitted to the federal court:
"Instead of being upfront with consumers about its new, untested, underpowered service, defendant caused likelihood of confusion and misunderstanding as to the source and quality of the HD video consumers would see on fight night.
"Defendant intentionally misrepresented the quality and grade of video consumers would see using its app, and knowingly failed to disclose that its system was defective with respect to the amount of bandwidth available, and that defendant's service would materially fail to conform to the quality of HD video defendant promised."
Customers paid $99 for the fight, and the lawsuit is seeking damages for their trouble.
Mayweather was victorious in the fight, beating McGregor by TKO in the 10th round as the Irishman ran out of steam at the T-Mobile Arena in Las Vegas, Nevada.
Amid the issues with the Showtime stream, Todd Spanglerof Variety reported that illegal streams of the fight were viewed by 2.9 million people.